Check here to keep in touch with the Club's activities. Also check the "Local Cruises, Car Shows, etc." page of this website for more local events.
Attention!
Our Next Regularly Scheduled Monthly Membership Meeting: Sunday July 28th 2019 at 4pm. We will gather at Denny's Restaurant 10480 Metcalf Overland Park. Click here for the agenda when available.
Club Picnic Saturday July 13th at 11:30am at Kill Creek Park

Join us Saturday July 13th at Shelter #2 Kill Creek Park for our annual club picnic. The quiet and bucolic spot provides plenty of parking, and is close to restrooms with all the amenities. As usual, the club will provide the grilled goodies. Please bring a side or dessert, and your
favorite non-alcoholic beverage. 11670 S Homestead Ln, Olathe, KS 66061
The Great Car Show at the Liberty Memorial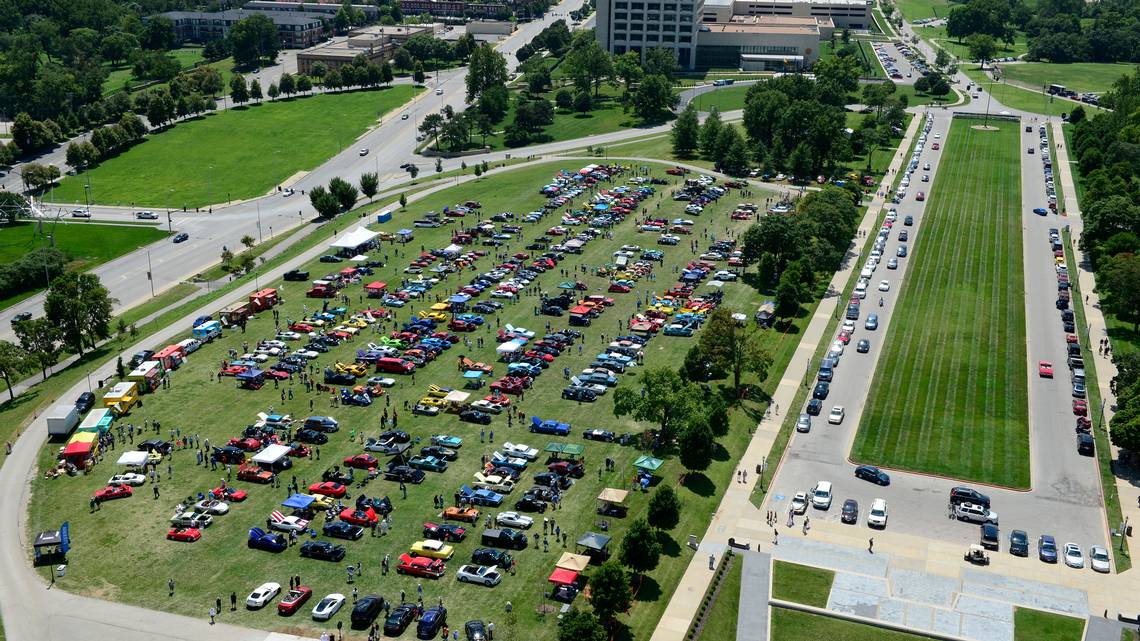 Members who wish to exhibit their vehicles at the Great Car Show at the Liberty Memorial on Sunday July 21st must first :
Register their vehicle at thegreatcarshow.com
Use the discount code CADCL19 by July 10th to get your $4 discount, email, or call Norm when you have registered 816-331-6707 nmkressmann@comcast.net
We will rendezvous 8am at "Your Classic Ride" 2711 Warwick Trafficway. This is just east of the Memorial in the giant Hallmark parking lot. We will enter as a group to park together. Proceeds from the event support the Kansas City Automotive Museum.
Store Your Car
Of note: Your Classic Ride has space available to store your vehicle. It is an interesting garage which offers 24/365 access to your car, and has a live-in caretaker. You may also bring your tools, and use the facility's lift to work on your vehicle. All this for the modest sum of $200 per month.