Check here to keep in touch with the Club's activities. Also check the "Local Cruises, Car Shows, etc." page of this website for more local events.
Attention!
Our Next Regularly Scheduled Monthly Membership Meeting: Sunday April 22nd at 2pm. We will gather at the Marriott Kansas City–Overland Park 10800 Metcalf, OPKS
 You Are Cordially Invited to Attend the First Official Planning Meeting for the 2020 Grand National hosted by the Cadillac Club of Kansas City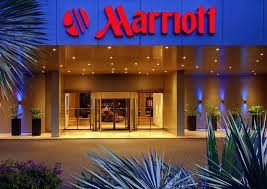 Our Kickoff will begin at our host hotel, the Marriott Kansas City – Overland Park 10800 Metcalf Avenue Sunday April 22nd at 2pm. Please RSVP to Doug or Marsha Redman 816-246-1164.
All-Cadillac Car Show May 12th
This will be your opportunity to show off your Classic Cad under the DC-3 at the Roasterie, 1204 W 27th St, Kansas City, MO 64108. We will get all our members' cars together and invite all Cadillacs in the city. Gather at 9am, the show starts at 10am. Check back here for more info as the date approaches. RSVP to John Rau: 97-towncar@live.com, or use the app
Store Your Car
Of note: Your Classic Ride has space available to store your vehicle. It is an interesting garage which offers 24/365 access to your car, and has a live-in caretaker. You may also bring your tools, and use the facility's lift to work on your vehicle. All this for the modest sum of $200 per month.