McPherson College to Receive Record-Setting Donation of $500 Million
McPherson College, a private, Kansas liberal arts college with an enrollment of less than 1,000 students, announced it had received a commitment of up to $500 million from an anonymous donor. The donation will, no doubt, keep the doors of the Auto Restoration Program open for a long time to come.
The gift comes in an unusual form — it's a gift in which the donor will contribute two dollars for every dollar given by others, up to a total of $500 million for the college's endowment. Both estate gift commitments and outright gifts to the college's endowment qualify for the match.
McPherson has until June 30, 2023 to meet that goal, and says that it has raised $130 million so far.
According to the terms of the gift, the anonymous donor can elect to pay the match over time, or the total is due in full at the time of the donor's death. If McPherson is successful in raising $250 million, the donor's match of $500 million would result in a total of $750 million for McPherson College's endowment.
Describing the gift, McPherson College President Michael Schneider said "This is an unprecedented show of support not just for McPherson College but also for America's small, liberal arts colleges. I am indescribably grateful to our anonymous donor for giving McPherson College the resources to implement our expansive strategic plan and truly create the student-first campus of the future. We must reimagine the campus, just like we've reimagined the workplace in the last two years, and do it without burdening our students with more debt. I am also grateful to our faculty, staff, Board of Trustees, and my cabinet, whose encouragement and guidance are a source of inspiration."
Yes, Dorothy, we are in Kansas
CLC Board Approves 2024 Kansas National Driving Tour
Time to showcase the Sunflower State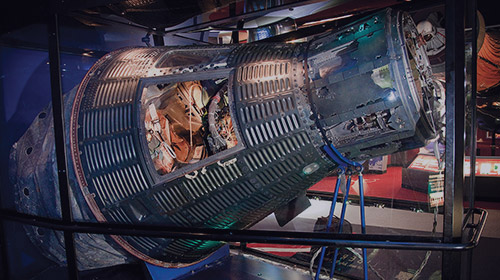 KC Cadillac Club to Host 2024 National Driving Tour
We learned from National Meets And Tours VP Marsha Redman that the CLC board approved Missouri Valley's plan to host the 2024 National Driving Tour. The idea is to have a central hotel in Wichita for the week, then drive from there to each day's activities. Some proposed stops include McPherson College auto restoration program, a visit to a car collection in Salina, and some exploring of Wichita's aviation history. Our plans are coming along, and we have taken some early important steps. Please visit the National Driving Tour page of this website for more information.
Club Welcomes New Board, Thanks Retiring Officers
Members, you will be pleased to learn veteran Club Member Guy Teel was nomiated and selected by vote to become our new club president. Accepting the role of vice president was Randall Penn, who was formerly secretary. Paul Williamson will stay in his role as treasurer. No selection was made for secretary. Lynn Keegan is filling in, but that position remains open. The election of officers was by voice vote January 23rd during our holiday party.
l
Previous Board to Remain Active
Many thanks to Steve Christensen and Doug Redman for their service to the club. Obviously their terms far exceeded their initial commitment to the office. This was due, first, to the GN2020, then the Covid pandemic. We appreciate the time and talent they spent on behalf of the club. Their leadership is a model for future board members.
From Steve Christensen:
I spoke with the new officers and they have made several suggestions on possible changes to our meetings, meeting place, speakers, presentations, etc.. so it should be an exciting upcoming year for the club.
It has been an honor to serve as President/Director of the Missouri Valley Region of the CLC for the past several years and I look forward to continuing to attend meetings and ogle the lovely Caddys that show up. Please contact the new officers if you have questions and send your local dues payments to Paul Williamson, 4525 NW Baltimore Dr., KCMO 64116.
Thanks, and I hope to see you at upcoming meetings and events.
Steve Christensen
Visit our New Page: Members Media
Hey, just because we haven't had many meetings doesn't mean our Club Members haven't been busy. Check out this new page dedicated to the content producers among us. You'll love Norm's video produced by family friend Nadine Lee. There will be more to come as editing progresses.
Mecum Returns to KC Nov. 30–Dec. 2, 2023
Looking for that special vehicle you can't find locally? Or maybe you need to thin the herd. In either case you'll have an opportunity to view the cars at Mecum's 2023 auction this December at Bartle Hall.
Visit the GM Heritage Center
Have a little extra time on your hands? Visit the GM Heritage Center–virtually, of course. Here you will be able to access your car's Information Kit. The Kit is a huge PDF file you can view or download that contains all sorts of technical info about your particular GM car. Many Kits contain facsimiles of your owner's manual, and other important documents…
Download My Vehicle Information Kit Now!
Can't Drive it? Store it!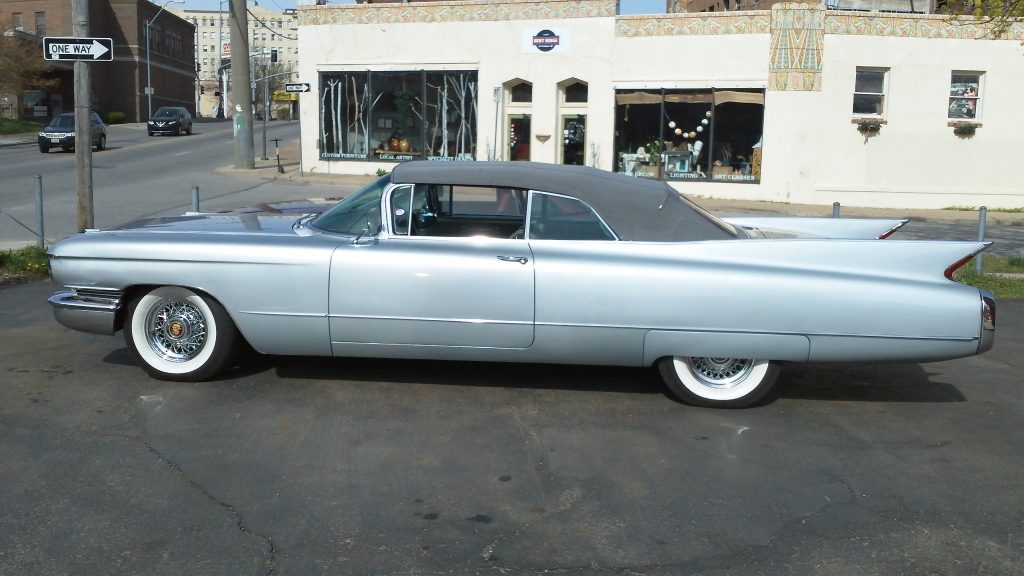 All dressed up but no place to go? Well, don't leave that classic Cad out in the cold. You can store your vehicle at the KC Automotive Museum's new indoor storage facility located just south of downtown Kansas City. Prices begin at $100 per month. So free up some garage space while gaining easy and secure access to your beauty. Click on the link below for complete information.
Caddy Queen Marsha Redman Receives Club's Top Honor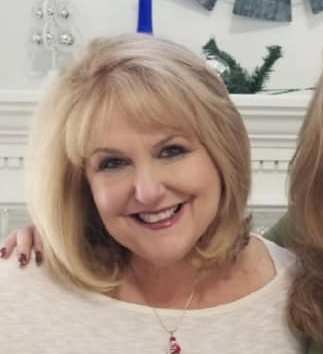 Congratulations to CLC Vice President for National Activities Marsha Redman who scooped up this year's Henry M. Leland Award–the Club's most prestigious award. Marsha joined the National Meets and Tours Committee in 2008, and was selected VP in 2011. Since then she has devoted her energies into organizing our National Driving Tours and Grand National events. We all know what organizing skill and sticktoitiveness it takes to put on a national event, but Marsha makes it look easy. Our Club is lucky to be the beneficiary of her tireless work. Marsha finds herself in good company. Past Leland Award winners include Roy Schneider, Joe Gildea, Yann Saunders and St. Louis' Terry Wenger.
2021 Escalade Diesel?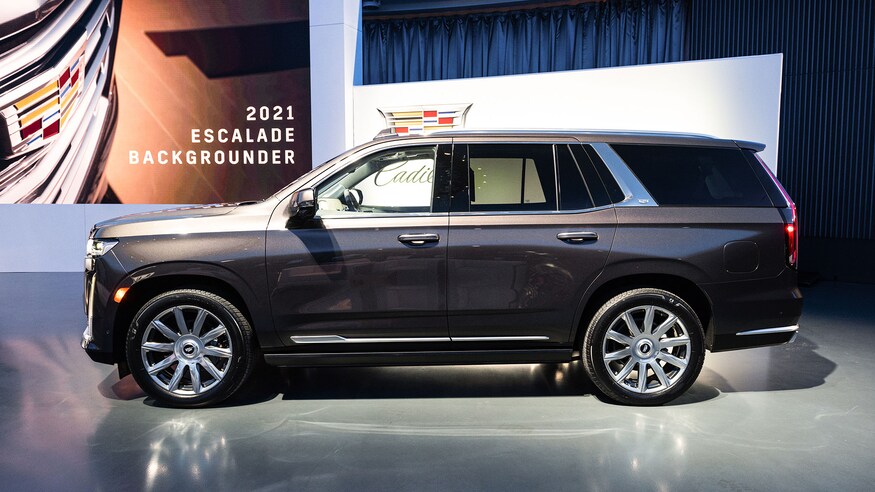 Oh, yeah, Cadillac has a lot of nerve dropping a diesel engine into their flagship vehicle after its last go around with oil burners. This time it's a 3.0-liter, 6-cylinder engine which Cadillac will share with Suburbans and pick up trucks. A $2500 premium gets you an all-aluminum in-line engine developing about 220 horsepower, returning 28 mpg. Why anyone at Caddy HQ thinks this is a good idea is beyond us, but it will keep the lawyers busy.
Welcome to Jane and Tony Ross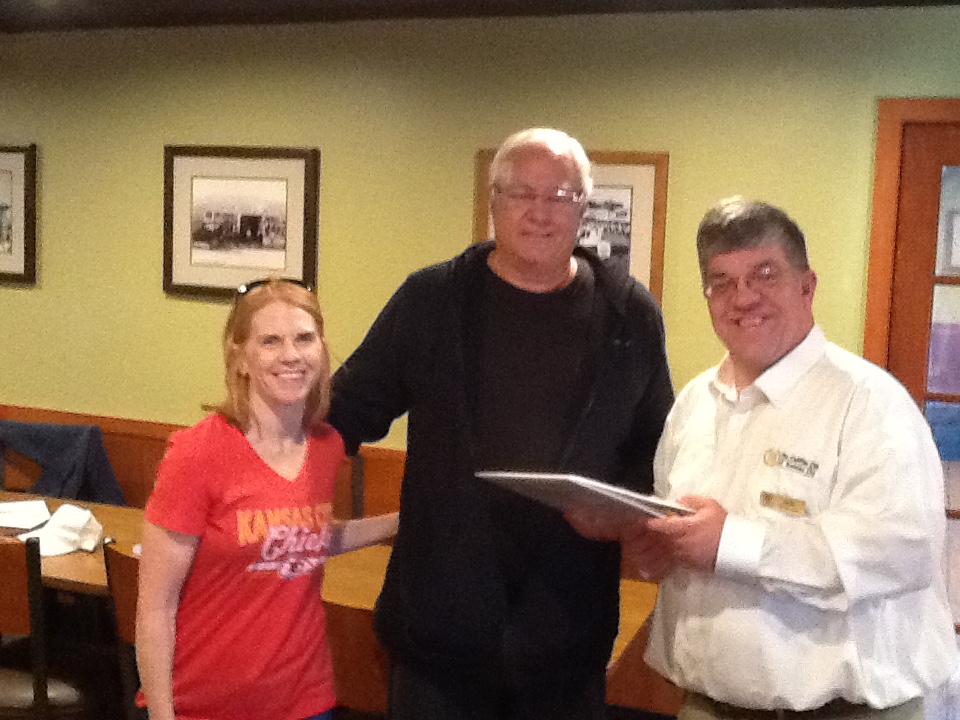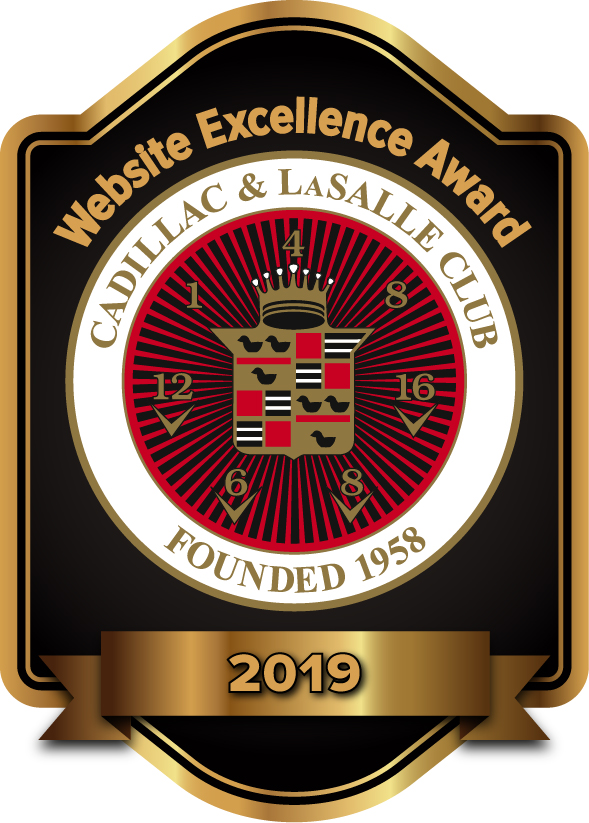 The 2019 Louisville Grand National is now history and the Cadillac Club of Kansas City is to be congratulated on the region attaining the 2019 Website of Excellence Award! Of the 60 regions and chapters of the CLC, 43 have a web presence. Of those 43 regions and chapters, 13 were eliminated for having websites that do not conform to minimum standards as set by the CLC Information Technology Committee. Of the remaining 30 websites, only 20 scored high enough to earn the Website of Merit award. Of course, only one received the coveted Website of Excellence Award! Congratulations to webmaster Tom Keegan and all the contributors who made this recognition possible.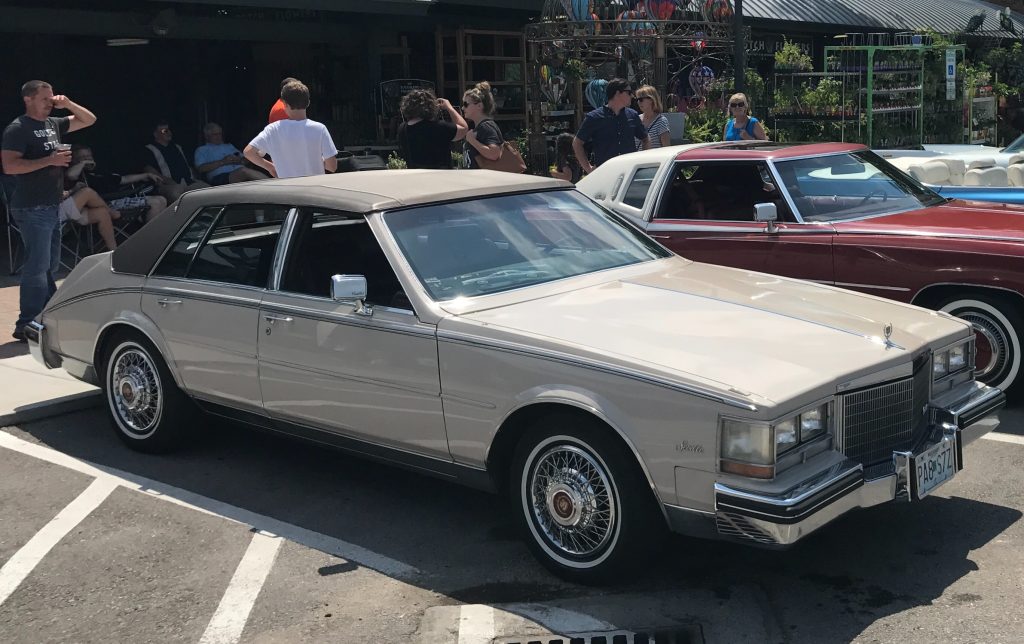 Congratulations to Club Secretary Randall Penn whose 1984 Seville was awarded its Senior badge in Louisville.