The CLC 2022 Grand National is in the books. Six KC Cadillac Club members were in attendance. The West-O-The-Lake region hosted a friendly and entertaining event in a splendid hotel, the Westin Chicago Lombard. We enjoyed a driving tour down Route 66, a visit to a fabulous car collection, and much more. Visit the Activities page of this 2022 Website of Merit award-winning website for more info and pics!
If you are interested in helping out at the Maple Bros. auction August 12 & 13, contact Randall Penn. The Club will earn money for your help. Click on the link below for more information. Auction Info
Our Hot August Nights drive to a barbecue restaurant will take place Sunday August 14, 2022. We will meet at Denny's 10480 Metcalf, at 3:30pm then drive to Snead's BBQ in Belton. Dinner is on your own.
Drive to Snead's BBQ August 14th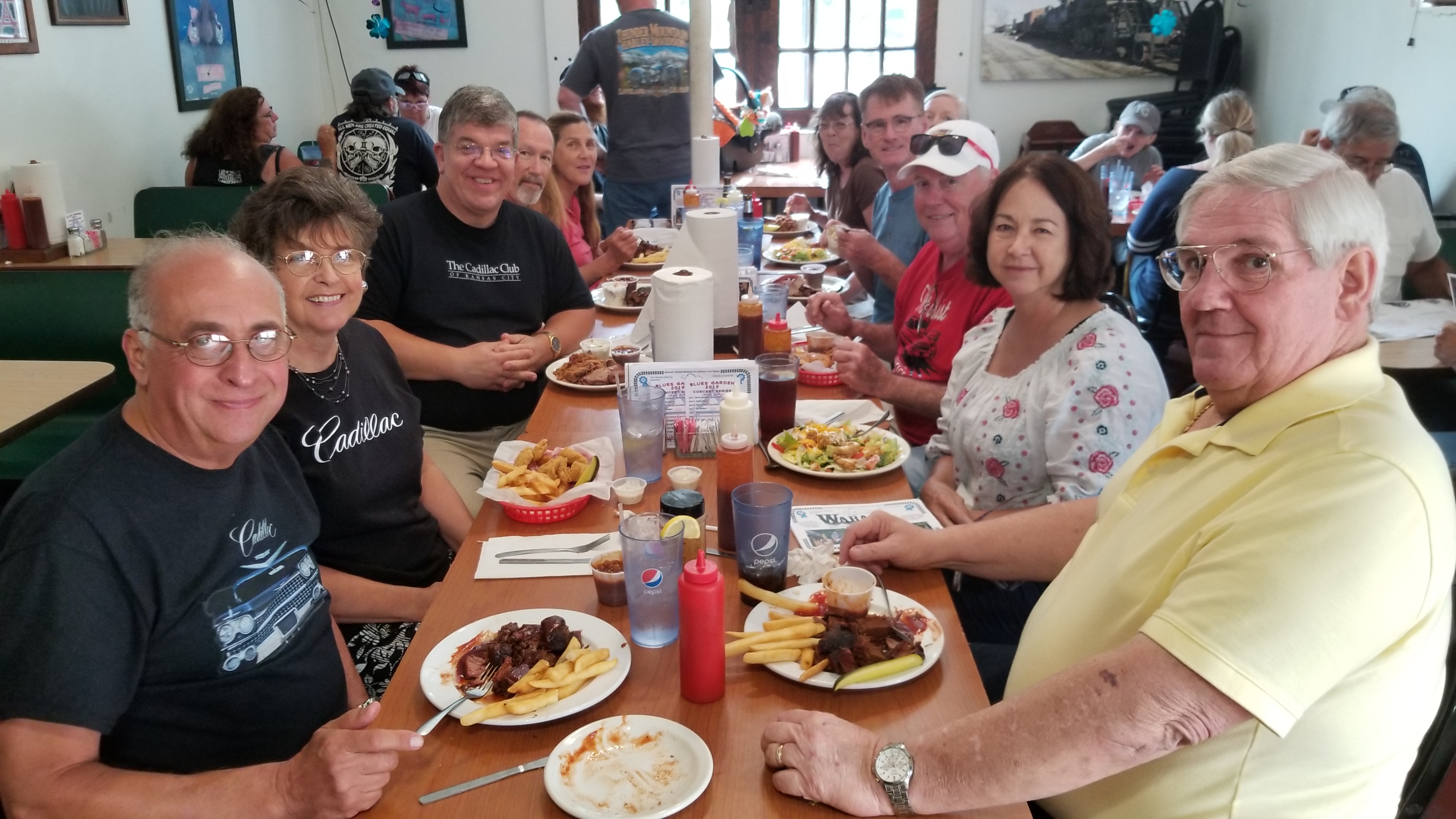 ---
Hello, and welcome to the Cadillac Club of Kansas City. If you live in the area, and are interested in joining our club, our activities include monthly membership meetings, drives to historical sites, visits to venues of local interest, and participation in the area's local car culture.
As we return to normal, pre-covid activities, we encourage all members to follow CDC guidelines that refer to mask wearing and social distancing.
Our Club here in Kansas City is an affiliate of the international Cadillac & LaSalle Club, Inc, which is an international organization of over 6,000 members. Membership is open to persons anywhere in the world and ownership of a Cadillac or LaSalle is not required. Please feel free to leave feedback concerning this site and its links. We are always looking to improve.
And be sure to visit the website of the Cadillac & LaSalle Club, our parent organization: cadillaclasalleclub.org
You are also welcome to download our new Club app:

Finally, remember to click on our Club YouTube Channel, and Like Us on Facebook.