A Tale of Two Starters
by Carl Svahnberg
It was the best of wiring, it was the worst of wiring…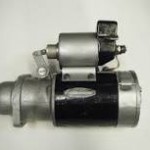 I was supposed to shuttle a bride to her wedding with my '41 60 Special on the 7th of January. On the 6th the car started normally–everything was straight-up fine and ready for wedding photos on the Plaza. Imagine my surprise that next day when I hit the start button, and all I hear is: Click, Click! Well, I had had that starter rebuilt by the local electric shop when the car was being restored. He said he put in heavy-duty field coils, but it never did seem to crank the engine over as fast as I thought it should. This was probably due to the increased engine compression after the rebuild, I reckoned. Also I returned to a 6-volt system from an 8-volt system. I called the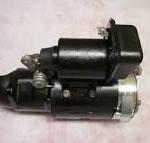 wedding party to relate the problem, but I did have another starter, so all should be well for the afternoon photo shoot. I knew this starter wasn't as good as the first, but that it had worked years ago. It was a chore, and once replaced, this one sounded like it was really working hard, but it did start the car. So, I make the call: We are back on! I run in the house, change clothes, hop back in the car, and: Click, Click. AW, C'MON! This can't be, it just started ten minutes ago. What is going on? Well, so much for the wedding. Luckily I had mentioned they ought to have plan B ready just in case.
Later I took the first starter to the electric shop, and had it checked out: Works just fine, he reported after four days! Well, then, I thought, it must be the battery. So I swap in a new one, and give it the charger's 60-amp boost, but still the car won't turn over. Is it a bad battery? Nope, the store checks it out–it's fine. Either someone is lying, or they don't know what they are doing, and this time it isn't me.
So I take the battery and both starters to another place out in Lee's Summit. "What's that off of?" he asks, "an old Cadillac?" Finally someone may know what he is doing. The report is bleak, this new rebuilder wonders how the first starter ever worked. The four brushes were frozen, and one brush spring was shorting out against the case, and yet it had started the car just fine for years. The second starter's brushes and holders were in good shape, so after a good clean up, we marry parts from one starter to the other, and voila! We have lift off. The second starter needs some soldering, so I can keep it in reserve. Back on the car, the properly rebuilt starter #1 spins the motor at least half-again as fast as it ever used to. So it looks like I have found a new electric shop.
I wonder, though, why two working starters both went down the same day? How embarrassed would I have been if this had happened in front of the church? Or, was it meant to be? Perhaps the car knew best, and just decided to keep me home.
My name is Emily. I am a 1977 Cadillac Fleetwood Limousine.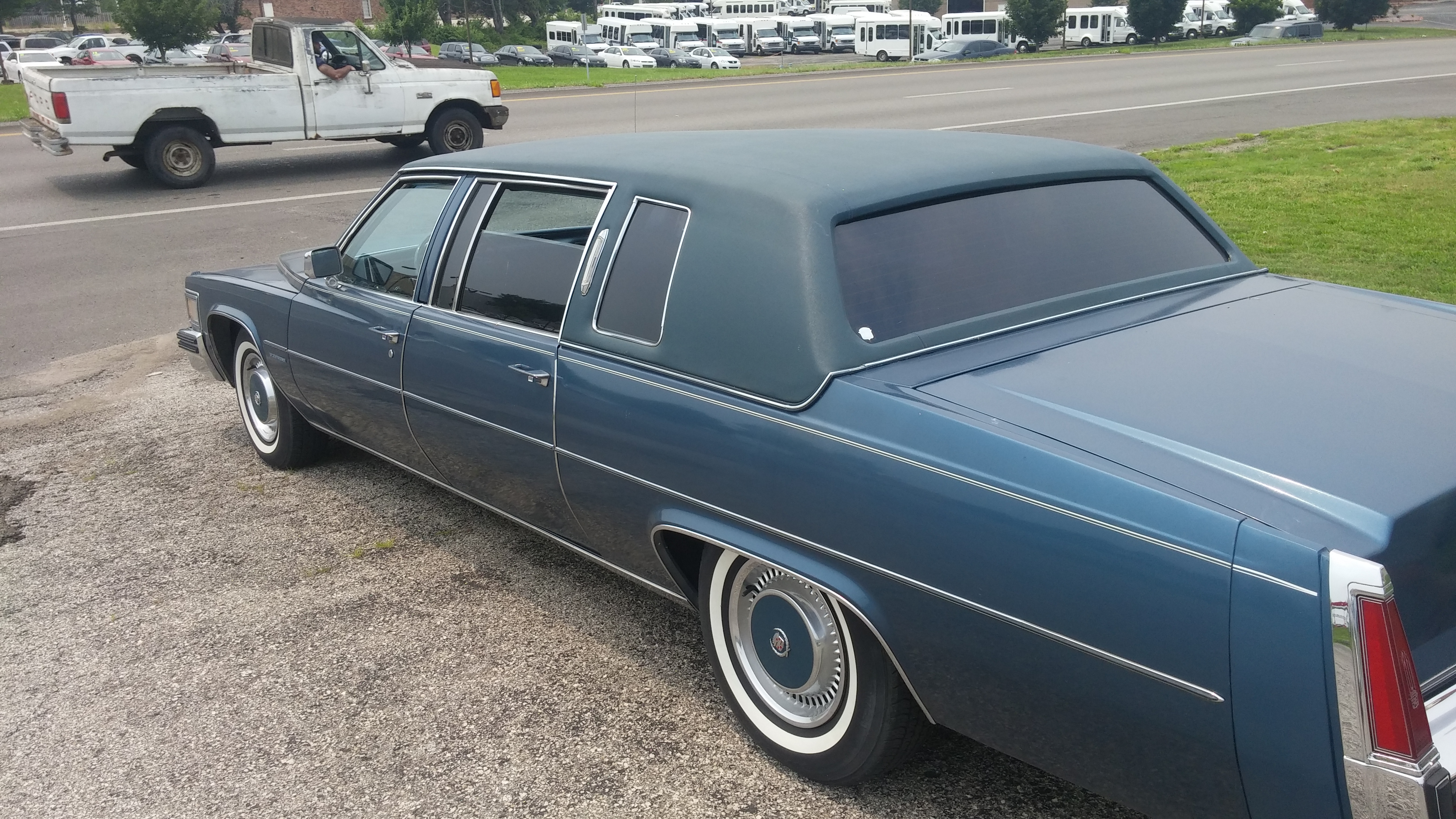 I let Norman Kressmann put his name on my title and insurance policy. He shows himself as "Owner." That makes him feel important. Actually, he is my "staff." Yes, he does take care of housing, feeding, driving and caring for me when I need cleaning, polishing or adjustments (not repairs; adjustments). But isn't that what staff is supposed to do?
Norman asked me to tell you a little about myself.
I'm one of two limousine models from Cadillac in 1977. My brother, the Fleetwood Formal Limousine, has a divider window between the front and back seats. He seats seven; two on the front seat, three on the back and two on the jump seats. I don't have a divider window. I can transport eight, with the same configuration except I can manage three in the front. If I so choose.
Some other technical information: I'm 20 ½ feet long, with a 12 foot wheelbase. My engine has 425 cubic inches with a single four-barrel carburetor. As with most limousines, just about everything is standard equipment, including Automatic Climate Control, Dual Accessory Control Panel, Automatic Level Control, Power Antenna, Remote Control Mirrors, etc.
I started life in November, 1976. In January, 1977 my foster parents ("dealership"), Key Cadillac in Edina, Minnesota, delivered me to my first staff ("owner"), a law firm in Minneapolis. I enjoyed a leisurely life with the firm and received good care from my staff. Some years later, I made it to Missouri with a new staff person who didn't have enough room in his garage to suit me. Not only that, but he sometimes left me out in the sun. Imagine! So I demanded a change in staff, to which he, of course, acceded.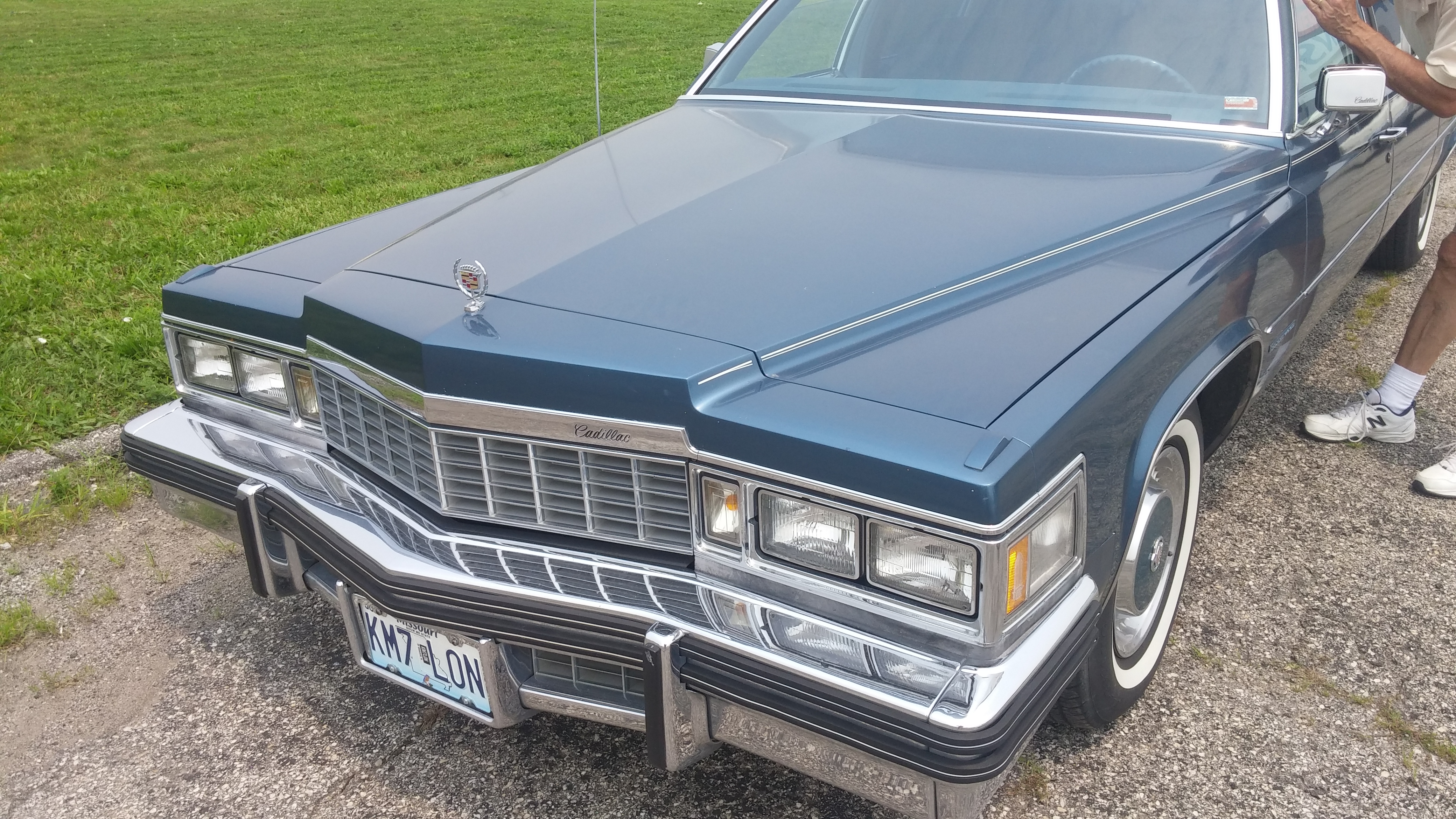 A friend of Norman's wanted to take over as my staff, but he didn't have enough room, either. So he sent pictures out to the Cadillac & LaSalle Club members. For obvious reasons, Norman was quite taken with me and arranged to take over my care in early July, 2015. At the time, I had less than 15,000 miles.
I told Norman that he didn't need to verify that the mileage was original because I was telling the truth. But he decided to check that anyway. He soon realized that my brakes are original and are barely broken in. Other tell-tale signs confirmed that the mileage was correct, including a number of receipts for adjustments ("service") over the years.
My interior (Dark Blue Florentine velour) is all original and in beautiful shape. The vinyl top is in fine condition. My exterior paint (Jennifer Blue) is also original and in generally good shape. But as I mentioned, I was left out in the sun too much when I was younger. This caused the flat surfaces of my hood and trunk to age prematurely with wrinkles. This is, of course, the primary reason I left my previous staff. He didn't have me properly garaged. I wouldn't stand for that.
When Norman took over as my staff, my muffler and resonator had developed leaks. They had been replaced about 20 years before. Something to do with snow, ice and salt, I imagine. The muffler shop warrantied them, parts and labor, for life. So Norman had them replaced.
My tires had grown old gracefully, but needed replacement due to age. So I received a new set of proper width whitewalls. A few other matters needed some adjustment, such as the radio antenna and the A/C blower motor. But that's all done now. Norman and I have been out driving for about a thousand miles since he became my staff. As time goes by, I will see to it that Norman takes care of some appearance matters, particularly in the engine compartment.
I share my home ("car barn") with three Cadillac cousins: Don Vito, a 1941 Fleetwood 60 Special; Brut, a 1957 Eldorado Seville; and Coco, a 1983 Seville. Also in MY home (Norman has the audacity to call it HIS Playhouse) are two good friends: Red Baron, a 1962 Ford Galaxie 500/XL; and Angie, a 1976 Mercedes-Benz 450SL.
We old cars often let our staff give us names. It's that "feeling important" thing again. As Norman was considering whether he should become my staff, he and Margaret stopped to visit a cousin, Emily, who was in hospice in Iowa. Norman told the cousin about me and she remarked that she, too, was born in 1977. So Norman promised to name me after her.
I enjoy relaxing at home. Cruising on the open road is a great deal of fun. I enjoy taking in the sights. I can do it while keeping up with modern traffic. So for now, I'll let Norman have his fun. I've been thinking about some ways to keep him in line. Some are very good. A few might be pushing the envelope too much. When the time is right, I'll come up with something that lets him know who is REALLY in charge.
Club Member Fred Klafta is the Second-Generation Steward a 1953 Cadillac
Styling and horsepower sold cars in the Fifties, and nobody knew that better than Cadillac. Although styling changed from year to year, Cadillac carefully maintained a quality design so that even though the car always looked "new," there could never be any mistake that it was indeed the "The Standard of the World."
This original, unrestored, 1953 Series 62 4-door sedan, exemplifies a significant milestone for GM at the beginning of its second  50 years. Many new additions occurred for Cadillac such as the first 12 volt system using the largest battery ever made for a GM vehicle. The greater power source allowed for new special features such as electric windows, an extra back seat heater option, and of course the first optional factory air conditioning. Standard power steering and optional power brakes were other options available. It also provided a very smooth shifting 3 speed Hydra-matic Transmission.
The tires Cadillac selected for their 1953 cars where the largest tire available for this nearly 2 ½ ton vehicle; an 8:00 by 15 inch tire, which helped to produce a smooth ride along with its knuckle shock system. A special dual exhaust baffled muffler system came standard to allow for a quiet ride along with thicker layers of insulation between the engine and passenger compartment.
In March 1953, Popular Science magazine rated the 53 Cadillac engine the most powerful one in North America. The 90-degree V8 displaced 331 cubic inches, and was rated at engine 210 horsepower @ 4150 rpm. The engine was more powerful than Packard, Lincoln or Chrysler. Amazingly, the 53 Caddy, with a recent changed gear ratio, permitted the big car to get an astounding 21 miles to the gallon at 63 miles per hour. This car and owner has proven the magazine article correct many times.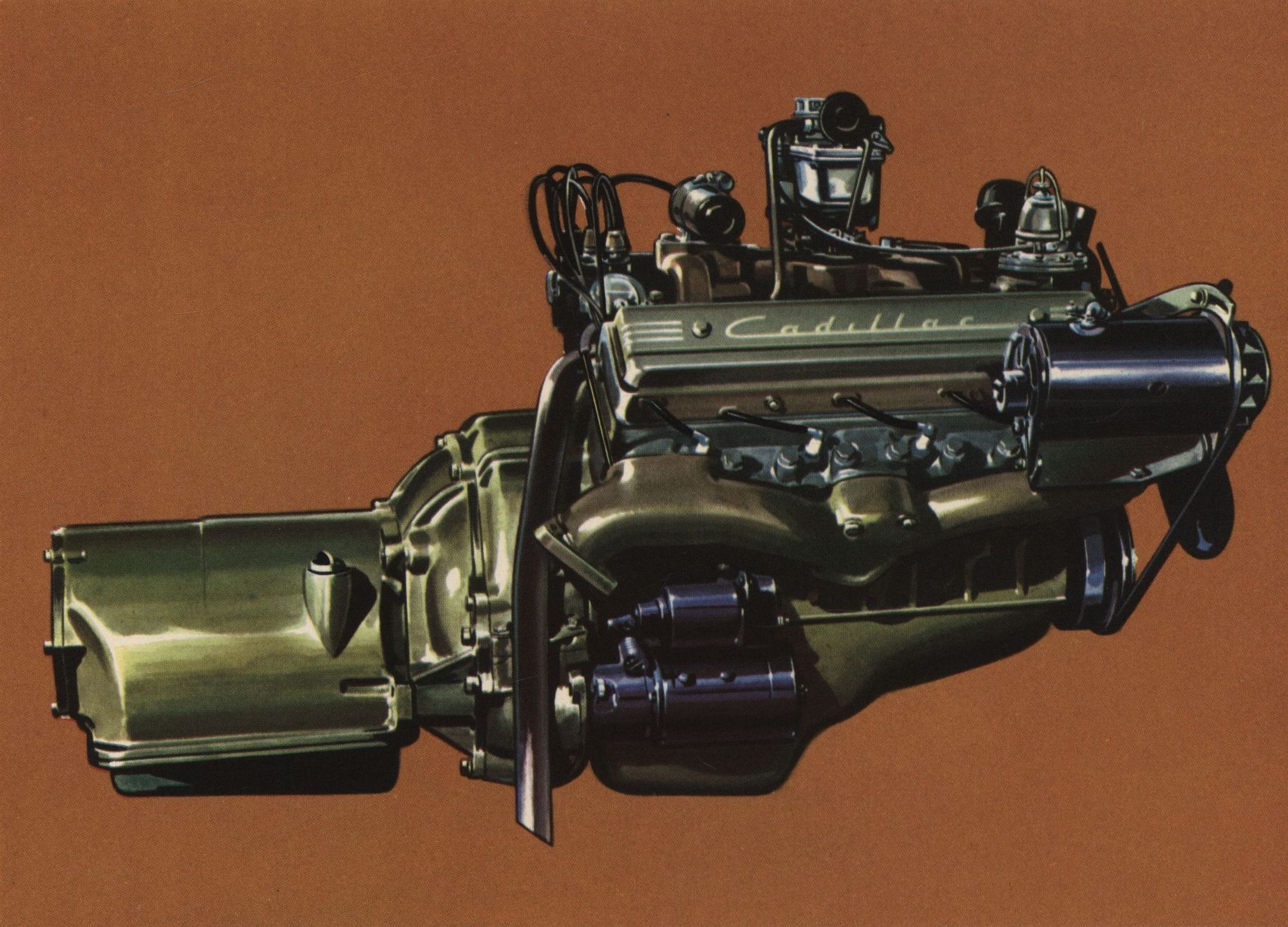 The 331 CID Cadillac engine was used in Cadillac-Allards (Allard, a British Racing car organization), for road races here in the United States and in Europe; finishing 4th in its class at the 24 hours of Lemans. The Cadillac engine was also used in the Allard K-3 sports car (1952-53), using the mold (modified) of a Corvette. Carol Shelby was one of Allard's racing drivers; using this marriage of one of the most powerful engines of the era in an elite sports car. I wonder where Shelby got his idea for designing the Ford Cobra Shelby engine into a Mustang?
This 62 Series original is one of only 51 registered nationally on the National Cadillac-LaSalle Club web-site. It is the only unrestored original located in the Kansas City Region. It has received CLC Touring awards and is AACA HPOF multiple award winner.
This 60+ year old survivor has been in this family for over 54 years; purchased by Casimir A. Klafta, a WW II vet, who worked 44 years as a plumber/remodeler, in 1961 from its original owner, Gladys Prichard, who received the car as a birthday present from her husband, in Maryland, in early 1953. The car was purchased for $475.00. After Mr. Klafta's passing in 2005, his son, has took over the showing of this rare historical piece.
Don Vito with Family & Friends at Home
My name is Don Vito. I am a 1941 Cadillac Fleetwood 60 Special.
I let Norman Kressmann put his name on my title and insurance policy. He shows himself as "Owner." That makes him feel important. Actually, he is my "staff." Yes, he does take care of housing, feeding, driving and caring for me when I need cleaning, polishing or adjustments (not repairs; adjustments). But isn't that what staff is supposed to do?
Norman asked me to tell you a little about myself. First, though, I'd like to talk a bit about my family heritage.
I'm one of the first generation of Fleetwood 60 Special models (1938-1941). We were designed by William Mitchell as limousines for the staff ("owners") who wanted to drive themselves on occasion instead of having a chauffeur all the time. Personally, I think we set a high bar for styling. We 1941 Fleetwood 60 Specials are considered by many to be the most influential of pre-war Cadillacs. Among our trend-setting features are:
• one-piece hood;
• egg-crate grille;
• large glass area;
• headlights incorporated into fenders, which themselves flow into the front doors;
• absence of running boards;
• integral trunk;
• thin-pillared door frames;
• the very beginning of tailfins; and
• gas cap concealed below tailfin/taillight housing.
Cadillac built 3,693 of us Fleetwood 60 Specials in 1941, of which about 125 are registered with the Cadillac & LaSalle Club. With some duplication, The Classic Car Club of America has registered some 80 of my brothers and sisters. Power comes from a 346 cubic inch L-head engine producing 150 horsepower. Cadillac used this same basic engine from 1937 through 1948, including war-time use in tanks.
I was born March 3, 1941. My options from the hospital ("factory") include whitewall tires, 3:36 rear axle, automatic heating system, left & right side view mirrors, radio with vacuum aerial, license frames, day-night inside rear view mirror and black paint with red trim wheels. Some of my brothers and sisters with black paint have black or green trim wheels. While those are correct, my staff and I like red best.
Soon after being born, I was sent to my foster parents ("dealership") at Dietrich Motor Car Co. in Allentown, PA. From there I went to my first staff ("owners"). I transported my staff in luxury for many years in the northeast before coming to Texas in 1980.
Those 40 years had taken their toll. After some adjustments (they called it "Restoration"), I was back on the road, taking my staff where they needed to go. While in Texas, I appeared in the movie "Pearl Harbor" and in Faith Hill's music video "Pearl Harbor."
In 2003, I moved with my current staff to Raymore, MO. I share my home ("car barn") with two Cadillac cousins, a 1957 Eldorado Seville and a 1983 Seville. Also in MY home (Norman has the audacity to call it HIS Playhouse) are two good friends; a 1962 Ford Galaxie 500/XL and a 1976 Mercedes-Benz 450SL.
While I like relaxing in my home, I really enjoy cruising down the road between 45 and 60 MPH. Norman often "encourages" me to go much faster. That's downright fun for both of us. But then it's good to get back to my favorite cruising speed. It's so much easier to enjoy the scenery.
At my request, Norman often takes me to Assisted Living homes. I really enjoy it when I see the looks on the faces of the folks we meet there. It seems I bring back memories of their younger years; rides with their fathers; their dreams and realizations; their first cars. Many of them share those memories with Norman. Of course, we all know that I was the one who brought those memories back. We both love hearing about them.
The years have been good to me. I'm in good health so I guess I have to admit that my staff is taking pretty good care of me. I do have to be careful so Norman doesn't get too complacent and think he has some control over me.
I remember one time when I got Norman good. We were on tour with the Classic Car Club Oil Belt Region. As we were going down a country road, Norman suddenly heard a loud metal sound from my right rear. He thought he had lost one of my fender skirts. After checking, my fender skirt was still there. He didn't see anything else lying around, so he got back in and I took him to the next town. All the way there, I was chuckling.
When we parked, Dick Roach told Norman that my right rear wheel cover was missing. Sure enough, it wasn't on the wheel. While he was adding up the dollar signs this meant, I couldn't help it; I burst out laughing. I knew something he didn't!
The next week, Norman took me to Tom Keegan's Hyde Park Service for some regular care. Tom found my "missing" wheel cover right where I put it – lodged in the wheel well above the tire. After all, I wasn't going to lose a perfectly good wheel cover just to have some fun with my staff. So I bounced it off the ground and had it lodge in the wheel well. Just about an inch of road rash for Norman to take care of and it was as good as new.
I think now would be a good time to keep Norman on his toes. What shall it be this time? Let's see: we're leading a tour this week. Oh, I know: I'll loosen the battery connection at the starter! That way, I'll start fine when cold, but not when he tries to start me later in the day. After all, there will be others from the Tour who can help him out. And take him down a notch. Chuckle, chuckle. I'm not being mean. But let's face it; I'm a vintage car. We must, from time to time, show our staff who is REALLY in charge.
Maxine's Convertible
Our 1969 Cadillac convertible originally belonged to Meredith's mother, Maxine. It was her third Cadillac convertible. Previously she owned a 1962 and a 1966. The 1969 was two years old when purchased in Champaign, Illinois where Meredith's parents lived. If weather permitted Maxine always drove the car with the top down, and if it was too hot she just continued to drive top down but with the air conditioner on high.
Maxine died in 1981, and Meredith's father, Lloyd, kept the car but it was seldom driven. In 1988 Lloyd gave us the car as an anniversary present. By this time the effects of the sun had taken their toll. The top, interior and paint were all in poor shape. The Cadillac only had around 65,000 miles, but it leaked oil and transmission fluid. Over time the engine and transmission were overhauled, the interior reupholstered, the top replaced, the rust repaired and the body painted. Projects still remaining are a new top boot and repairing the radio and power antenna. Maybe someday it will all be finished!
Interested in showcasing your car's story on the website, but fear your literary skills aren't up to the task? Fear not, for John has  volunteered to help you put your pen to the task. Just send him an  email, and he'll  help you get your story on paper, or, rather, the Internet.  jrau61@yahoo.com Thanks, John!