Check here frequently for fun colder-weather activities, and call your friends if your are headed out. Know of a car show or event in your neighborhood? Let us know, and we'll get it posted here. You also may want to check out the "Fun on Wheels" section of The Kansas City Star Saturday mornings. But you will find the most complete listing of Cruise Nights and local car shows at the Associated Car Clubs of Kansas City's web page: http://clubs.hemmings.com/acckc/EventFinder.htm
FYI, KC Cadillac Club Liaison to the Associated Car Clubs of KC, Jerry Taylor, reports the ACC of KC has held its final meeting. The organization will continue to publish information on-line only.
Here is another new site you might find fun and useful: motionu.com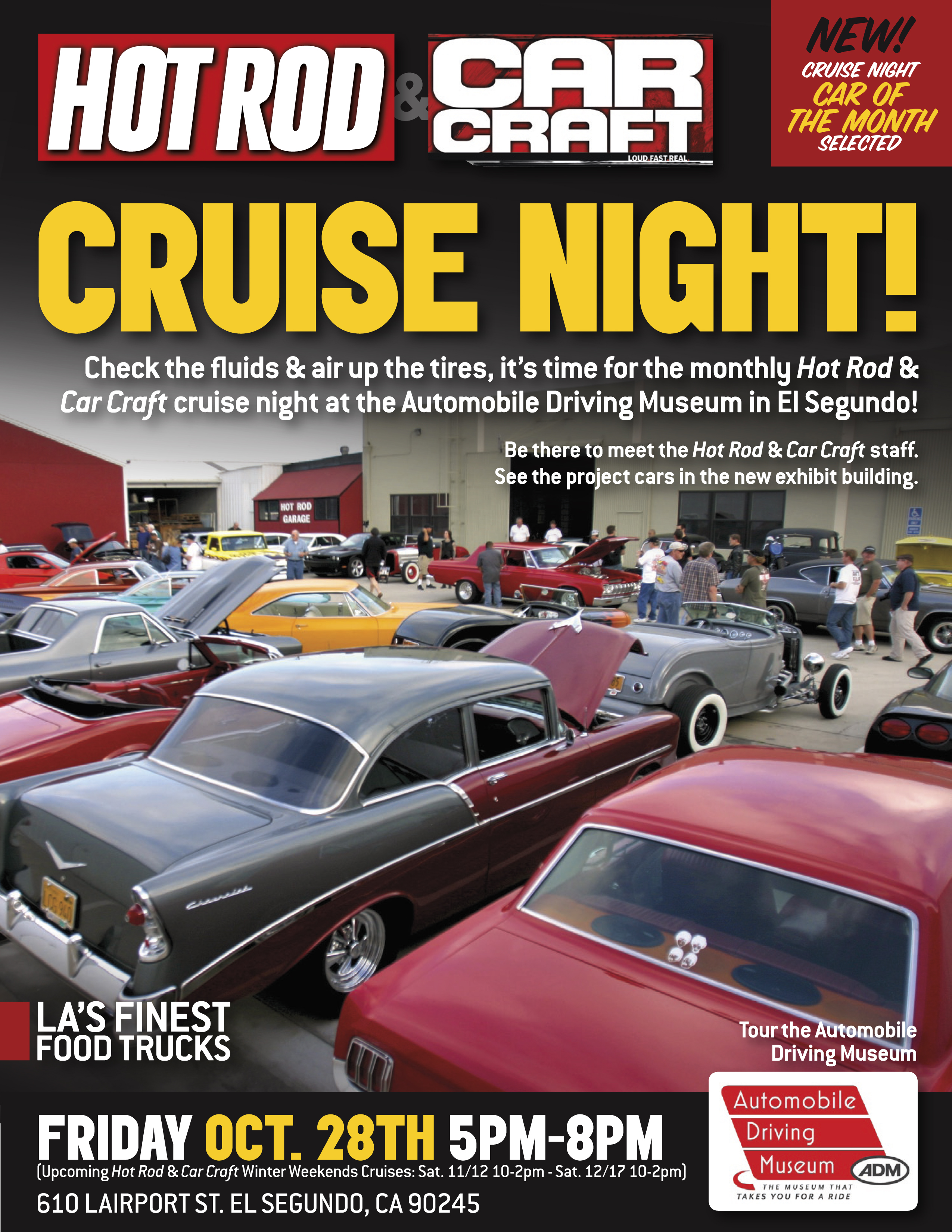 film productions, memorial recognitions, etc.
New TV program to be aired on the Discovery Channel, looking for cars, trucks or motorcycles with a story.
Show Information Details: applications accepted at https://untitleddiscoverycarseries.castingcrane.com
Information for these listings is obtained from various sources, the accuracy of which cannot be guaranteed.  Events with only date and location are pulled from other sites and information is incomplete.  All events are subject to change or cancellation without notice.  Double-check all dates before attempting to participate in any of these events, especially those involving long distance.
Information indicated with brackets [&&&] were obtained pre-cruise season through TeeMack and/or KC Car Action Magazine, may be updated or removed if confirmation cannot be obtained.  Events are subject to update, change or cancellation.  Call to confirm if distance is involved.
MARCH 2018
March 16-17.  Wichita, KS:  43rd Annual Sunflower Swap Meet for Charity. Century II Performing Arts & Convention Center, 225 West Douglas Avenue, 67202.  Registration: Katie Arnold, 1329 S Handley Street, Wichita, KS 67213 (316-267-8914). $5 entry fee (under 11 free); additional donations accepted for ARC of Sedgwick County. 
kssunflowersswapmeet@gmail.com or https://www.facebook.com/kssunflowerswapmeet/
March 17.  Liberal, KS:  Autos & Aircraft Cruise-in.  Mid America Air Museum, 2000 W 2nd Street, 67901.  10:00 AM to 3:00 PM. Cruise-In, not a car show.
March 23-25.  St. Joseph, MO:  2nd Annual Midwest Motor-Rama.  St. Joseph Civic Arena, 100 N 4th Street, 64501. Cars, trucks, bikes and rat rods welcome.  Show Director: 816-390-6364.  Motor-Rama Show Flyer
March 24.  Jetmore, KS:  HorseThief Old Iron Plow Day and Farm to Market Jubilee.  HorseThief Reservoir, 19005 KS-156, 67854 (9 miles west of Jetmore).  Call 620-253-8464 for more information.
March 31.  Kansas City, MO:  Sunrise Cruisin, 600 NE Barry Road, 64155.  8:00 AM to 11:00 AM. Free coffee and donuts provided by KC Challenger Club.  Door prizes for adults and kids; $1 raffle item.  All makes and models, anything with wheels, welcome!
APRIL 2018
April 6-7.  Lathrop, MO:  Good Times Auto Swap Meet.    Lathrop Fairgrounds.  New inside spots available. Gates open for vendors at 6:00 AM; buyers admitted at 7:00 AM ($5 per person).   Some electrical hookups are available on the grounds. Set-up April 5th.  Swap spaces are $30 for 20X20 if purchased in advance; $35 at gate. To reserve spots, call Rick Wilson at 660-868-0759.
April 7.  Augusta, KS:  2nd Annual Twisted Oz Vintage Motorcycle Show & Swap Meet, 67010.  No further information provided.
April 7.  Osage City, KS:  Cruis'n N Cook'n Car Show.  Branine Chevrolet Buick, 425 Market Street, 66523.  8:00 AM to 3:00 PM.  Twin Lakes Cruisers.
April 14.  Asbury, MO:  MOPARS Invade! Drag Race, Show & Shine and Swap Meet.  MO-KAN Dragway, 30753 Base Line Blvd, 64832.   Show Flyer
April 14.  Beaumont, KS:  Honor Flight Fundraiser at Beaumont Hotel & RV Park, 11651 SE Main Street, 67012.  Planes will arrive all day between 7:00 AM and 2:00 PM.  Cars and motorcycles welcome.  Help send a local veteran to Washington, D.C.  Special Buffet $13.99; fun drawings. 620-843-2422.  Show Flyer
April 14.  Haysville, KS:  Cars for the Cause: Pit060 Car, Truck & Tractor Show benefit.  523 Sarah Lane, 67060.  12:00 PM to 8:00 PM.   A portion of proceeds will support CFTC mission of raising awareness of childhood diseases and generating funds for support of local families.  Prizes include Best in Show (plaque and $500), 1st in Category (plaque and $250), 2nd in Category (plaque), People's Choice, raffle prize and door prizes.  www.carsforthecause.com
April 14.  Kansas City, KS:  Turner High School 8th Annual Car Show, 2211 South 55th Street, 66106.  9:00 AM to 3:00 PM.  Food trucks, vendors, games.  Rain Date April 15.  If you have questions, you may call 913-288-3398.
April 15.  Kansas City, MO:  Street Car Takeover Kick-Off Party. Ameristar Casino Hotel, 3200 N Ameristar Drive, KCMO, 64161.  11:00 AM to 7:00 PM.  Monster Energy will be giving out free drinks as they have in the past.  More details will be posted when available.
April 14.  Shawnee, KS:  Trucks and Big Rigs for Kids.  Shawnee Mission Theatre in the Park, 7710 Renner Road, 66217.  Sponsored by Johnson Co Parks & Rec 10:00 AM to 1:00 PM.  $10 donation suggested for JCPRD Special Populations/Special Olympics program.
April 17.  Osage City, KS:  Cruise "n & Cook 'N Auto Show.  66523.  No other information provided.
April 21.  Kansas City, KS:  OLU Car, Truck and Bike Show.  2646 S. 34th St.  Check-in 8:00 AM to 12:00 PM.  Awards at 2:00 PM.  50/50, live music, food.  Registration paid before 4/14 $25; after and day of event $30.  Free t-shirt and dash plaques to first 100 entries.  Rain or shine.  Show Flyer
April 21.  Kearney, Nebraska.  5th Annual Highway Creepers Rock N Rods Show. Gillies G & S Auto Repair, 1822 Central Avenue.  $10 registration. Registration 9:00 AM to 12:00 Noon.  Car Show 12:00 Noon to 4:00 PM.  Pinup Contest 2:00 PM.  Trophies 4:00 PM.  Garage-made trophies. Food, vendors, music, beer tent, pinstriping.  Breakfast by the Knights of Columbus.  Show Flyer
April 28.  Humboldt, KS:  Kyle Swope Memorial Cruise Night. Registration & Parking 3:00 PM. Cruise 5:00 PM.  Call 620-228-3671 for more information.  Show Flyer
April 28.  Inman, KS:  Inman Classic Car Show.
April 28.   Nevada, MO:  Elks Lodge #564 Fifth Annual Benefit Car and Truck Show, 510 N Centennial Blvd, 64772.  Registration $20 9:00 AM to 11:00 AM.  Judging starts at 12:00 Noon; awards at 2:00 PM.  Judged show (100 point judging sheet will be used).  Trophies for Top 30, plus Best in Show.  Rain Date April 29.  Proceeds will provide a student scholarship fund at Nevada High School-Vernon County Vo-Tech Automotive School.  For more information, contact Doug Thomas at 816-690-8131.
June 2018
June 3 Ararat Shrine Swap Meet Silverstein Eye Centers Arena Independence MO 923-1975
 June 23 Waterfest Car Show Excelsior Springs eswaterfest.com

September 2018
September 22 revitupcarshow.com Lawrence KS
https://www.facebook.com/groups/120374461444803/?fref=ts
https://www.facebook.com/RustyMetalProductions?fref=ts
https://www.facebook.com/KansasCityAreaCarShows
http://clubs.hemmings.com/acckc/eventfinder.htm