July 2022 Monthly Meeting
Plaza Library, 4800 Main, KC, MO
July 31, 2022 MEETING MINUTES1. Call To Order – The meeting was called to order by Co-President, Randall Penn
2. Recognition
a. Guests – None
b. Honorary Guests – None
c. New Members – Robert Curtis Nave
d. Birthday Congratulations – None
e. Anniversary Congratulations – August 4th – Mita and John Hoaglund 49th Anniversary
f. 2022 CLC Grand National Awards: Website of Merit Award,
Randall Penn's 1984 Seville was awarded First Place in Division 27 Primary Class!
3. Minutes of Last Meeting – Minutes were accepted as dispersed.
4. Treasure's Report – Paul Williamson, reported a previous balance of $16,370.32
Current Balance is 15,777.28
Expenses:
Spring Tune Up – 239.61
Spring Drive -164.00
Picnic – 234.43
5. New Business –
a. Maple Brothers Auction, August 12-13 at Bartle Hall, from 8:00 to 6:00. $10 per hour per person to push and drive cars.
b. Fund Raiser – Club Car Calendar
c. New Member Drive – continue to use banners at Club events.
d. National Driving Tour 2024 – explore hosting a spoke and hub tour based in McPhearson, Kansas.
e. Recent Club Activities -Spring Drive on June 11, 2022, the Club toured: Kansas City Automotive Museum, Mahaffie Stagecoach, Saints Pub & Patio, Medicine's Hall of Fame and Museum. Club Picnic on July 23 @ Kill Creek Park.
6. Old Business –
a. Member Contact Info – Guy distributed member rosters and suggested people to contact one another to remind folks about meetings. Contact the person both above and below your name about upcoming meetings / events.
b. Website / Team App– Tom has been maintaining the Club website and Club team app. Check out Tom's newest website link – Local Cruises, Car Shows, etc.c. Upcoming Car Shows for Club Participation –
1) Possible visit to Mission Square to display cars for a show and even have food trucks
2) Cruise Night at the Olathe American Legion on Fridays, 5 to 8:00 PM
3) Downtown Parkville Cruise Nights, August 6, September 3, 4:00 to 8:00 PM
d. Upcoming Activities:
August 14 – Sunday, Hot August Nights Drive – scenic drive to Snead's Bar B Q, 1001 E 171st St, Belton, Mo. 64012
September 9-11 – Annual Antique Autos in the Ozarks in Eureka Springs, antiqueautofest.com
Grill Out and Sunset Cruise, Poker Run, Antique Automobile Parade
Accommodations – Quality Inn in Eureka Springs
196 E Van Buren, Eureka Springs, 72632, 479-253-5241
September 10 -Turkey Creek Car and Motorcycle Show in Merriam, Ks. 10-4:30
September 16-18 – Ol'Marais River Run, Forest Park, Ottawa, Kansas, www.olmarais.com
September? – President's Cook Out
October 2 – AACA Car Show in Broken Arrow Park in Lawrence
November 12 – Fall Drive, destination to be determined…
December 11 – Plaza Lights Cruise
e. Car Roster: Randall Penn needs information about your cars for the club car roster. He will be contacting members by email with their pages started and requesting information. Pictures can be sent in or Randall can take them at meetings or other Club events. Randall's contact information is: Phone (816) 523-8053; email RW_Penn@yahoo.com.
7. Other Business –
a. National Driving Tour 2022 – October 30 to November 4, starting in Virginia Beach, Virginia, through the Outer Banks of North Carolina, concluding in Myrtle Beach, South Carolina just in time for the Hilton Head Concours.
b. Grand National 2023 – Albuquerque, New Mexico, June 20th to June 24th, Marriott Pyramid North Albuquerque, 5151 San Francisco Rd. NE, 505-821-3333
c. National Driving Tour 2023 – Drive from Indiana to Michigan, September 18 to September 21.
d. Grand National 2024 – Gettysburg, Pennsylvania, June 11th to June 15, Wyndham Gettysburg Hotel/Courtyard by Marriott Gettysburg Hotel
8. Next Meeting – August 28th @ The Plaza Library
9. Adjourn – With no other business to transact, the meeting was adjourned.
Blank

2019 October Agenda.doc

August Minutes
Meeting Minutes 08-25-2019

August Agenda
2019 August Agenda.doc

July Minutes
Meeting Minutes 07-28-2019 Revised

May Minutes
April agenda
March Agenda
February Minutes
January Minutes
January Agenda
December Minutes
December Agenda
November Minutes
November Agenda
September Agenda
August Minutes
August Agenda
July Meeting Minutes
June Meeting Minutes and proposed by-law changes
Meeting Minutes 062418.doc By Laws Amendment Draft 052718.doc
May Meeting Minutes and June agenda
Meeting Minutes 052718.doc 2018 June Agenda.doc
March Meeting Minutes
February Meeting Minutes
December 2017 Minutes
November 2017 Minutes
October 2017 Minutes
August 2017 Minutes
August agenda:
July 2017 Minutes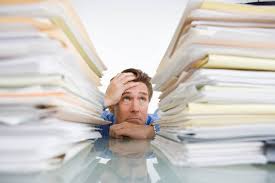 It's a dirty job, but someone has to do it. A big thanks to Norm for his volunteer role as Club secretary. If you need to reference Club documents, here is where you'll find them.
April Agenda:
February 2017 Meeting Minutes
November 2015 General Membership Meeting
Excutive BD Mtg Jan 25th, 2015
Thanks, too, to Norm who took on the task of updating our By-Laws
Meeting-Minutes-9-26-2021

Meeting-Minutes-9-26-2021

2020-February-Agenda

2021-June-meeting-Agenda

PDF Embedder requires a url attribute
2021-June-meeting-Agenda

Blank

Meeting-Minutes-07-31-2022